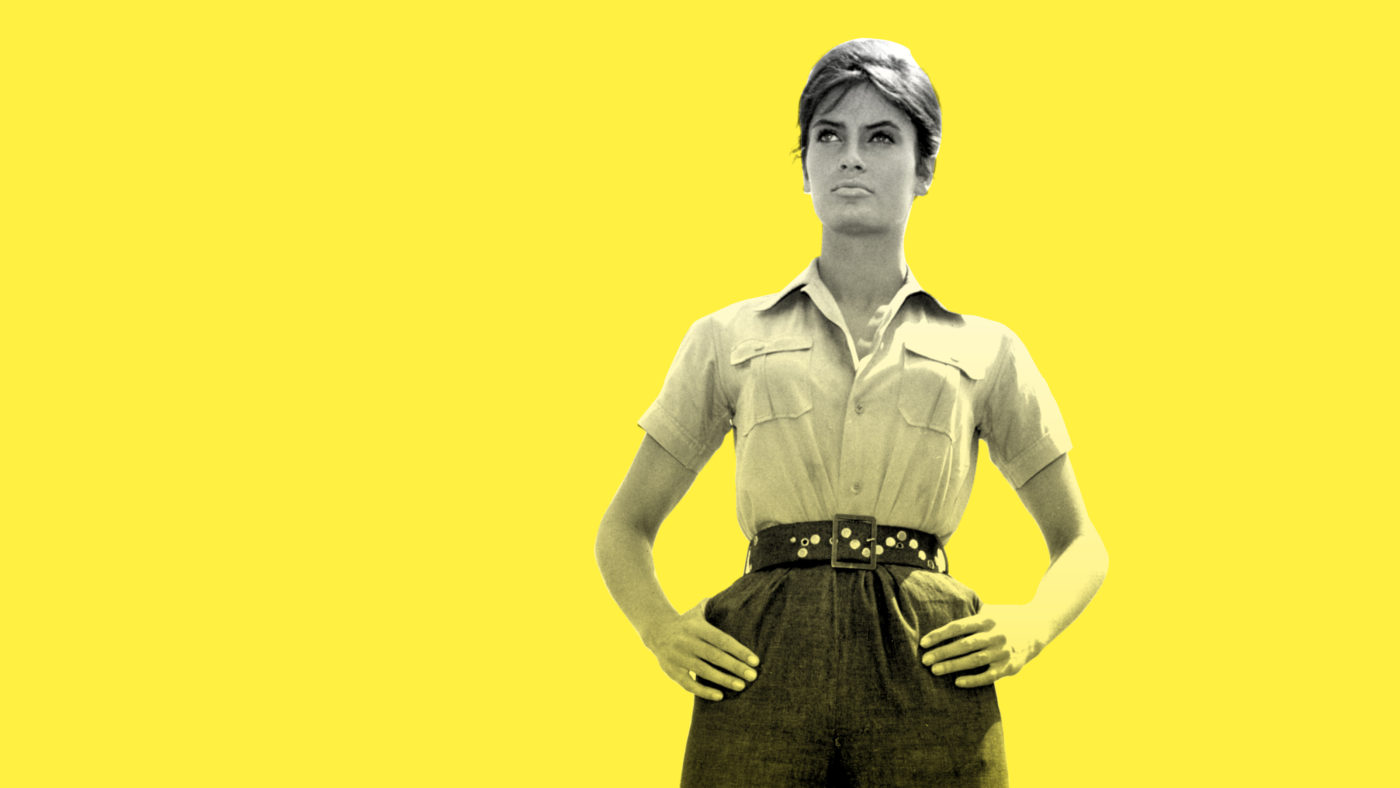 Graz Museum Sackstraße | 16.03.2023—27.08.2023
Magic Marisa
For the first time in Austria, an exhibition is dedicated to the life and work of the actress Marisa Mell. It presents an impressive woman who claims her rightful place.
Born Marlis Moitzi in Graz in 1939, Marisa Mell is one of the most sought-after women in European cinema in the 1960s and 1970s. For both the press and the audience, the "girl with the cat's eyes" is one of "the most beautiful women" as the "Austrian Sophia Loren".
Marisa Mell is it girl, pinup, femme fatale and diva of flashy and self-indulgent Italian cinema in its heyday. La dolce vita characterises both her career and her private life. Cast for the most part in openly erotic roles, she features alongside the male celebrities of the time: Marcello Mastroianni, Michel Piccoli, John Phillip Law, Helmut Berger and Tony Curtis. Movies such as Casanova 70 (Mario Monicelli, I/F 1965), Danger: Diabolik (Mario Bava, I/F 1968) or Una sull'altra (Lucio Fulci, E/F/I 1969) establish her iconic status. Although her movies are barely known today, her appearances radiate due to an almost magical vibrance. Magic Marisa—a rediscovery!
In memory of Emil Gruber.
A cooperation of Diagonale, Film Archive Austria, Graz Museum and Department for Women and Equality of the City of Graz
Curation, project development and project management: Martina Zerovnik
Project assistance: Annette Rainer
Design & graphic design: Robert Rüf, Larissa Cerny, Martin Embacher
Consulting and networking: Martin Behr
Permanent exhibitions