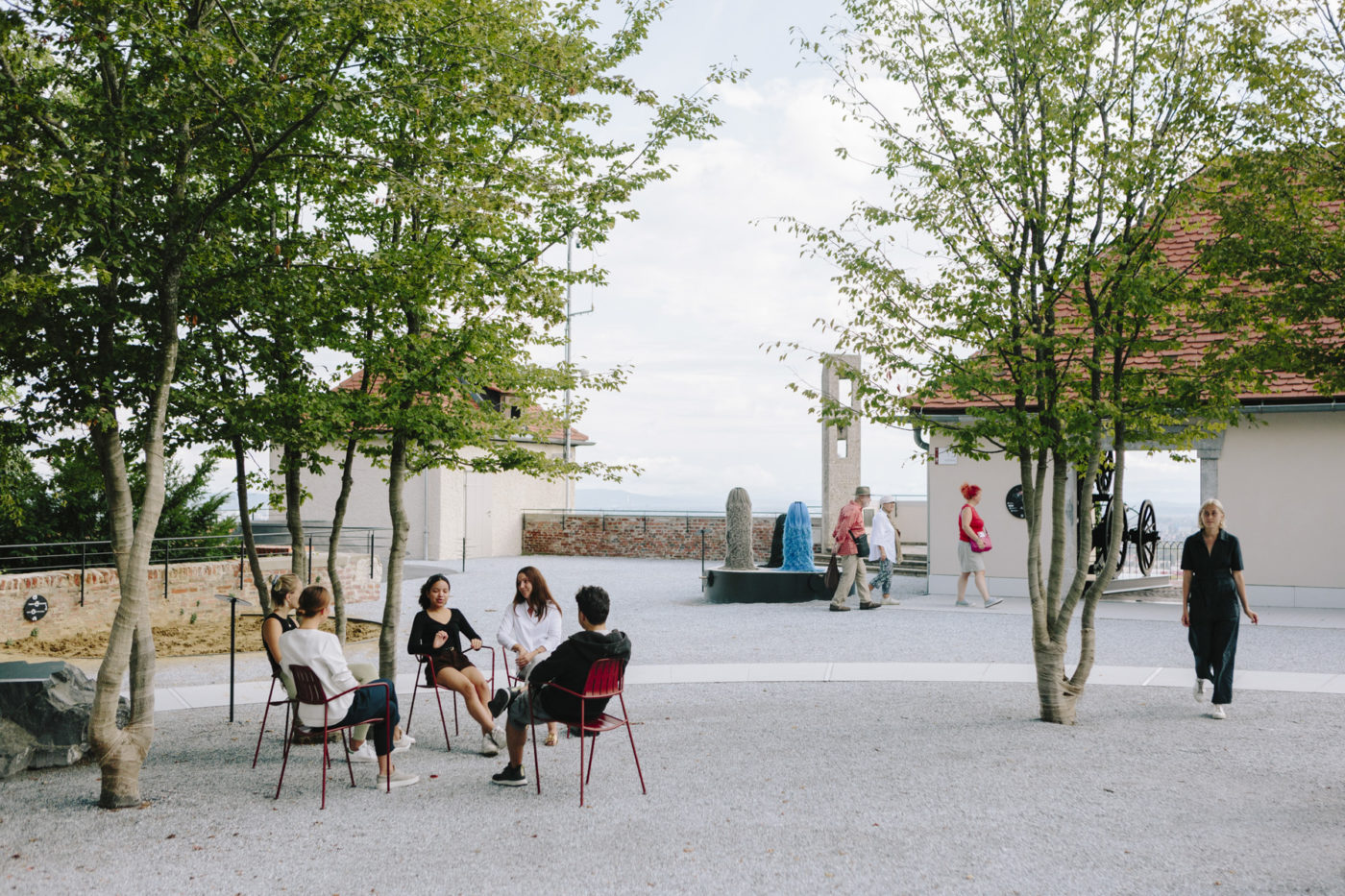 Graz Museum Schlossberg | 12.09.2020—
Graz Museum Schlossberg
A museum for all
In the Graz Museum Schlossberg, visitors can enjoy the most beautiful and widest view of Graz. On an interactive screen in the cannon hall you can turn back the wheel of time and also immerse yourself in historical cityscapes.
The exhibition tells everything about the eventful history of the Schlossberg. There the Schlossberg monuments are presented with fascinating exhibits in their historical context. In the subterranean vault of the casemate, a multimedia Schlossberg model provides insights into the interior of the mountain with its kilometer-long system of tunnels. But first come and linger in the Garden of Wonders, where mythical creatures of Graz such as a panther, a dog, an elephant and a lions live and where children are invited to play.
The Graz Museum Schlossberg is the first point of contact that provides information about the Schlossberg and orientation for visitors, inviting them to come and linger with its open and low-threshold gesture. All areas are inspired by the special nature of the historical site on which the museum is located and at the same time bring the area into the present. Aimed at a strolling public, the Graz Museum Schlossberg adopts an welcoming, inviting and inclusive attitude, which is also expressed in the architectural design. All areas of the Graz Museum Schlossberg are barrier-free. In addition, there are special offers for the blind and visually impaired, such as a tactile panorama of the View of Graz.
Permanent exhibitions