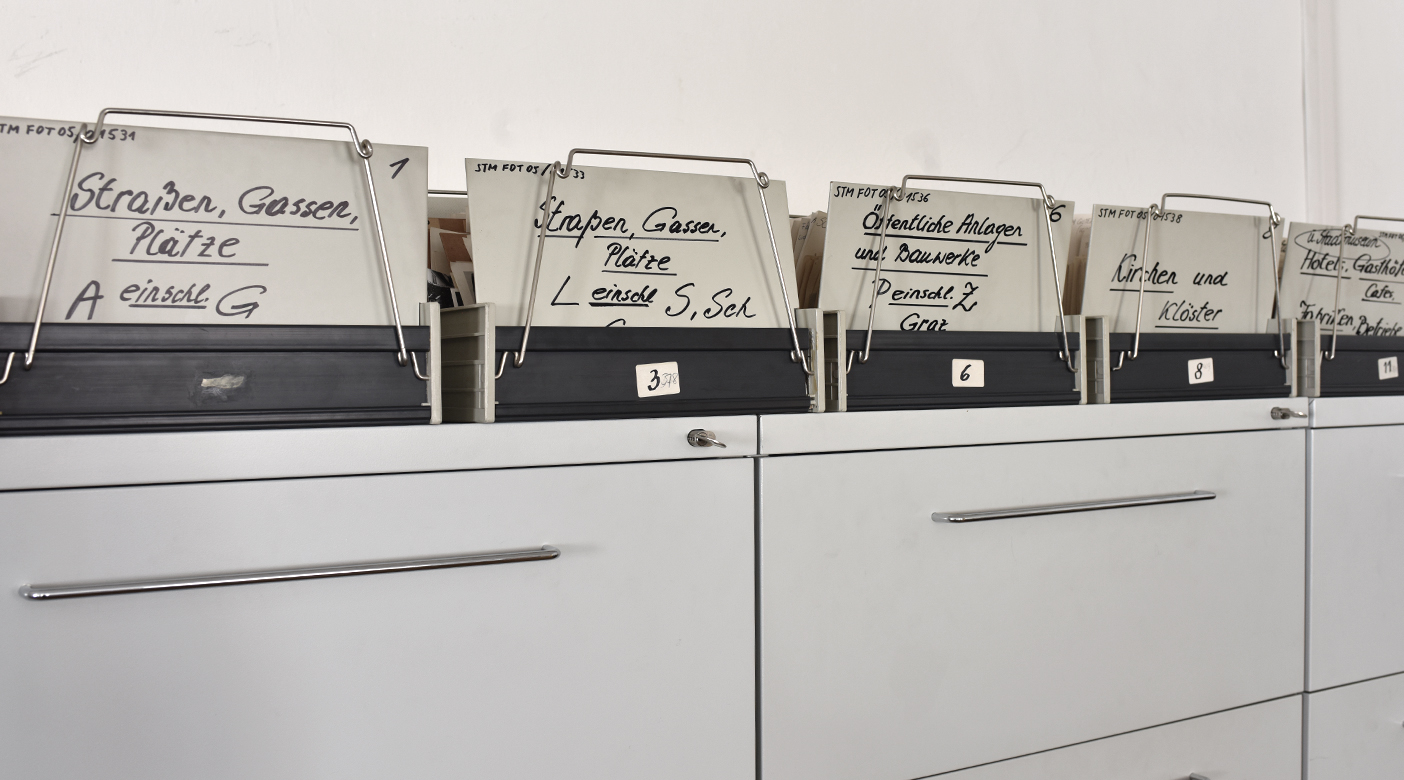 Research in the collections and the library
It is possible to research the collections and the library. The "Andorfer Estate"—an extensive archive of the history of buildings in Graz—the collection of illustrated postcards with a large collection on Graz, historical city maps and the graphics collection can be viewed. The latter also contains works of contemporary artists and artists' estates beside old views of the city.
Opening hours: Tue, 10 am–12 am | Wed, 1 pm–3 pm | Thur, 10 am–12 am
Die Benutzerinnen und Benutzer werden gebeten, einen Termin unter Angabe des Recherchewunsches und Verwendungszweckes zu vereinbaren.
Provision of images:
The provision of images for scientific work is free of charge, for commercial purpose there is a fee of € 50,- per image.