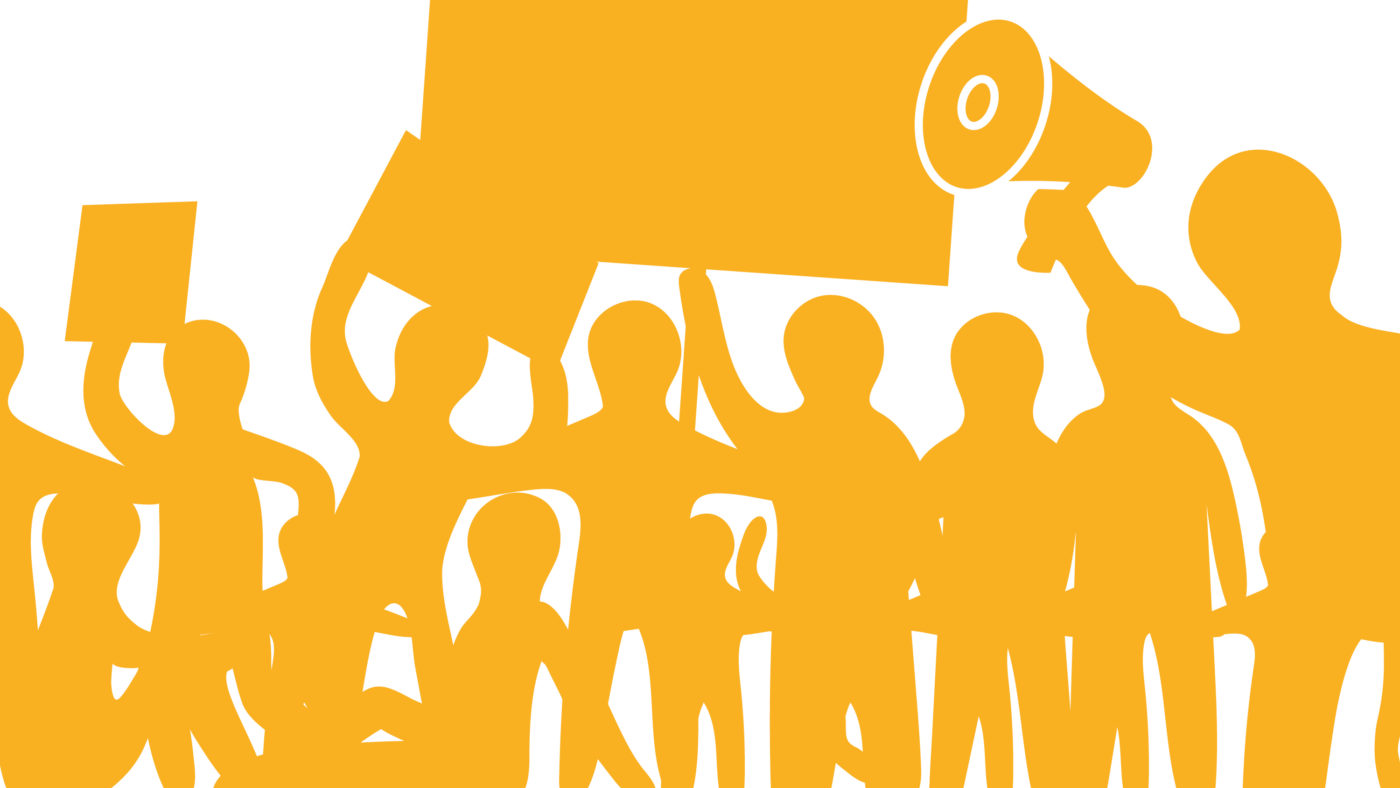 Graz Museum Sackstraße | 05.10.2023—14.04.2024
Protest!
... in Graz from1945 to Today
Fridays For Future, COVID-19, "climate gluers"—a look at the news media shows that protests, in whatever form, fill the headlines. Graz is no exception here. On the one hand, international protest movements and forms of protest also show up in our city, and on the other, there are in turn local concerns that lead to protests specific to Graz. The exhibition "Protest!" explores the diversity and creativity with which people have made and continue to make their voices heard. The historical focus is on the period after 1945 and extends to the present.
What issues have caused protests in Graz and what have these protests achieved? Is there a protest culture in Graz and how is it connected to contemporary art? What forms of protest can be found in the past and today? And what might future protest look like?
The exhibition follows the new direction of the Graz Museum: It offers opportunities for participation with hands-on stations for visitors. And there is room for bringing in one's own (protest) experiences.
With art by:
Joachim Baur, Lea Blagojević, Günter Brus, Veronika Dreier, Barbara Edlinger, Christian Eisenberger, Bill Fontana, Josef Fürpaß, Jakob Glasner und Shannon McLachlan, G.R.A.M. und Arno Geiger, Grafprom studio, Peter Gerwin Hoffmann, Reni Hofmüller und Anita Hofer, Doris Jauk-Hinz, Christian Jungwirth, Scott King, Franz Leitl, Paul Lässer, Branko Lenart, Berndt Luef, Friederike Nestler-Rebeau und Hermann Nestler, Precious Nnebedum, Keyvan Paydar, Hannes Priesch, Radula, Masoud Razavy Pour, Oliver Ressler, Cristina Rodríguez Cerro und Rocío Fernández, Jörg Schlick, Christoph Schlingensief, Sigrid Schönfelder, Josef Schützenhöfer, Nora Skrabania, Serge Spitzer, Wolfgang Temmel, Erika Thümmel, Heinz Trenczak, Alfons Werner, Marion Wicher, Markus Wilfling, Bernhard Wolf, zweintopf
Idea: Sibylle Dienesch
Curators: Bernhard Bachinger, Annette Rainer
Project management: Vanessa Bednarek
Curatorial assistance: Martin Hammer
Expertise in Cultural Education: Karoline Boehm
Texts in plain language: Angela Fink
Exhibition design and graphic design: Benedikt Haid, Lena Michalik, Michael Moser
Permanent exhibitions