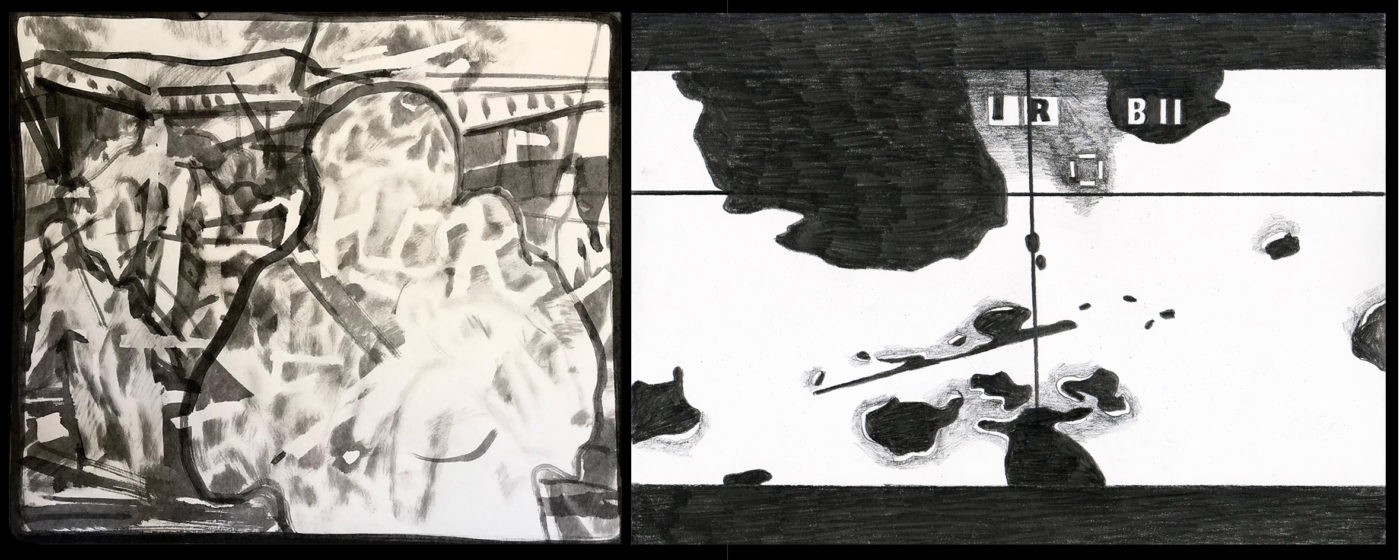 Graz Museum Sackstraße | 08.07.2022—04.09.2022
War Views by Anzhelika Palyvoda and Vladyslav Riaboshtan
Exhibition
The Russian attack on 24 February 2022 has changed Ukraine. Two young Ukrainian artists too were forced to leave their hometowns. Anzhelika Palyvoda (Kyiv), who is currently staying near Graz, and Vladyslav Riaboshtan (Dnipro/Kyiv), who got himself to safety in Lutsk, enter into an artistic conversation.
In their works, they come to terms with what they have experienced as well as the effects of war and paint a picture of what war means to them. Assuming perspectives between proximity and distance, they created both series of images in the months following the invasion and can be seen as personal, artistic war coverage. The conversation will be continued when the works are replaced by new ones in August.
Anzhelika Palyvoda captures her reflections in black, white and grey with a brush and acrylic paint on paper.
Vladyslav Riaboshtan has a pencil and A4 sheets of paper to carry in his backpack in case he needs to get to a safe place again.
Artists: Anzhelika Palyvoda, Vladyslav Riabosthan
Project management Graz Museum: Catalin Betz
Curatorial assistance Graz Museum: Ogül Büber-Ottitsch
Project controlling: Sibylle Dienesch
Permanent exhibitions