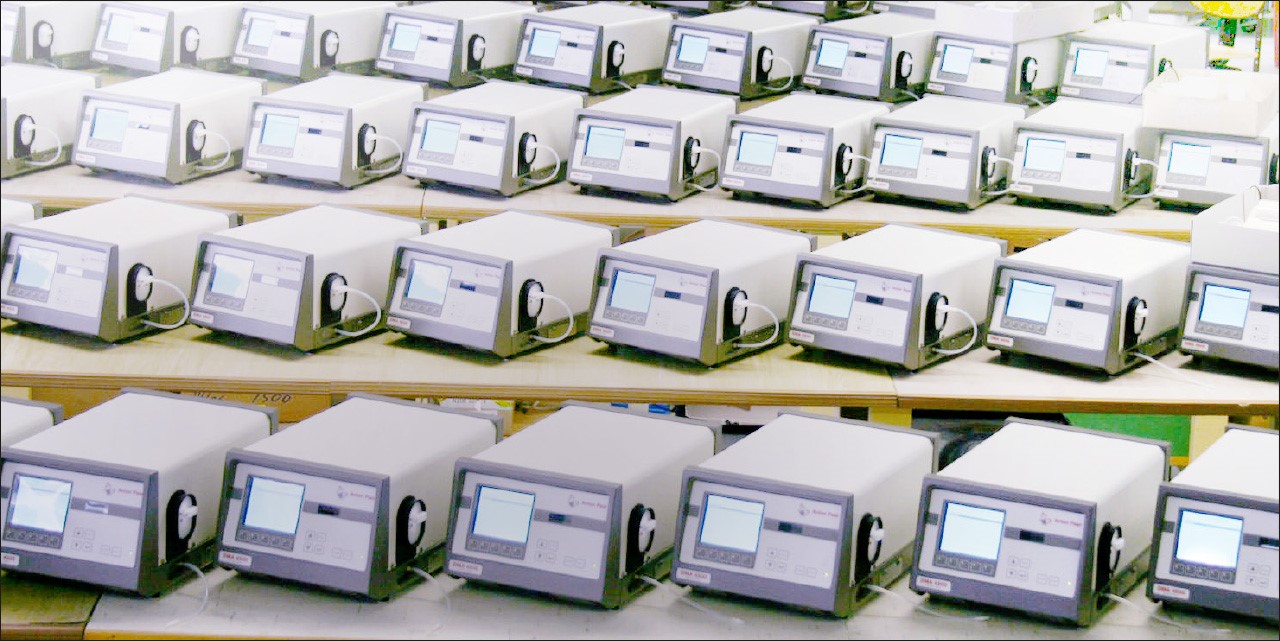 Anton Paar stands for high-precision-measuring devices. What's of particular interest is that they are developed as well as produced at the company. Instruments which can deliver accurate measuring results even at the nanoscale not only require the latest measuring techniques but also the most precise ways of production. This combination can be found at Anton Paar: whereas employees operate on the highest level of research and constantly search for the most innovative solutions to create even more precise measuring methods, Anton Paar still is a locksmith's shop with a specification in the production of the most precise elements of measuring devices.
Gerhard Murer: Business Area Manager Future Business Activities
Christian Moitzi: Research and Development
The Handed Down Capital. Producing Professionally and to High-quality Standards
Anton Paar looks back on a company history that started with establishing a locksmith's shop in 1922. This tradition has been honoured to the present day. Even though the company is a global player today, craftsmanship still enjoys high priority in production in Graz and at the European and non-European production sites. Computer-controlled, mechanised and fully automated production guarantees high-precision manufacturing of the measuring instruments, while the traditional skills of the locksmith's trade ensure their required quality.
Gerhard Steinwender: Quality Inspection (pensioniert)
Mara Kornschober: Automation and Robotics Assembly
The Intellectual Capital. Looking for and Finding Solutions Creatively
Innovation is more than a frequently-used business buzzword. It determines the progress and often the continued existence of companies. At Anton Paar, as a high-tech company specialising in high-precision measuring instruments, innovative development is the foundation for success. In the area of research and development, employees work on new or improved measuring instruments and keep up with the latest developments in physics and chemistry. This applied research is a development process lasting many years, at the end of which there is ideally a marketable product.
Christine Körner: General Manager Anton Paar Consumer Tec GmbH
Gebhard Sauseng: Brewer & Beersommelier